Just in! Duckworth the Difficult Child by Michael Sussman, illustrated by Julia Sarda is now in Lobit's Library. Difficult children and difficult parents alike will enjoy this ironic tale. The humor is not dark but leans gray, and the illustrations pair magically with the tale. Sarda's use of neutral tones and darker shades gives the book a just-right feel for the story.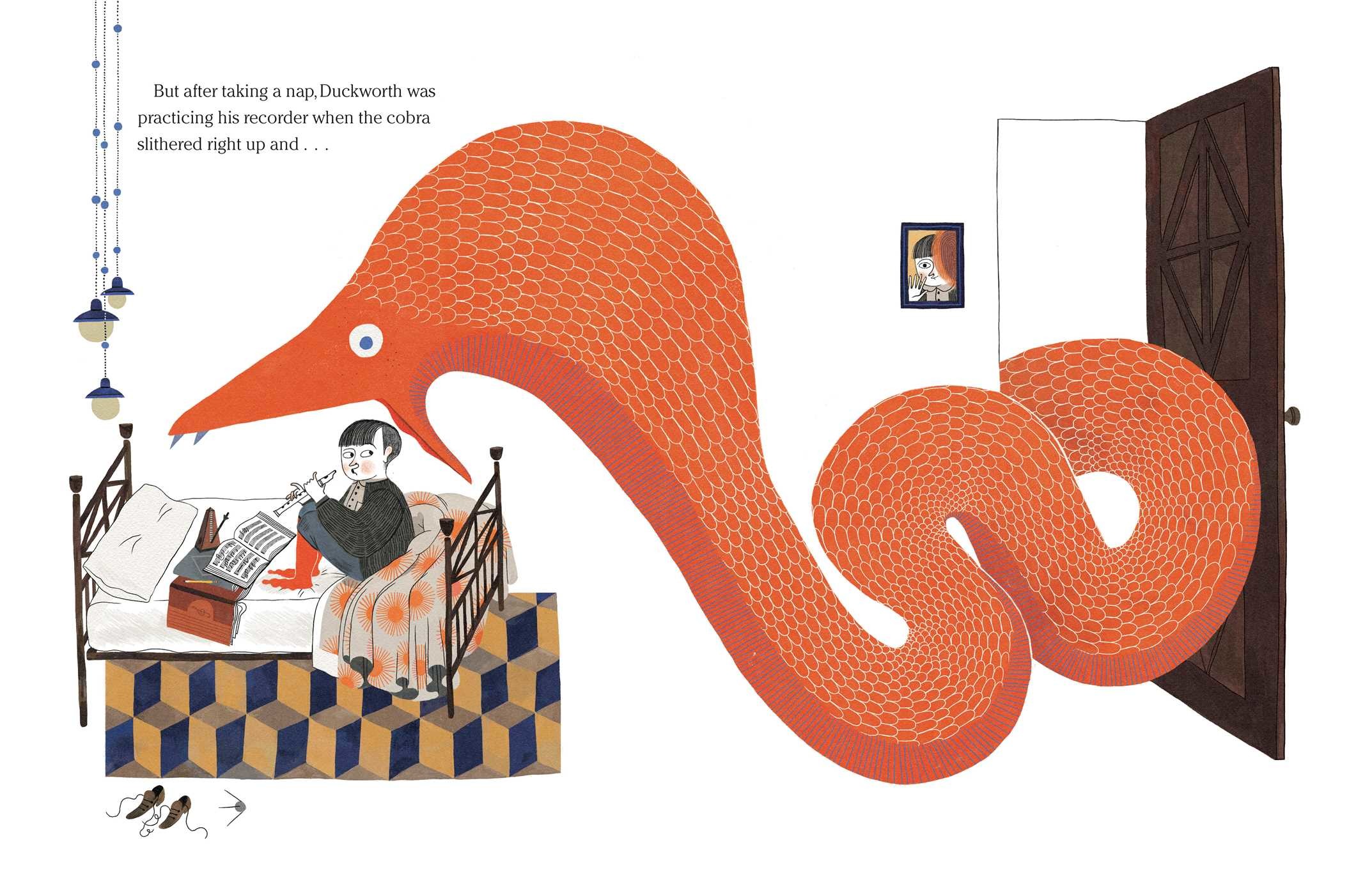 Duckworth cannot convince his parents he's been swallowed by a snake since he is a "difficult" child. Using a parenting book to correct his "imagination", his parents' remedies are no help at all. Duckworth must use his own devices to escape his difficult situation.
I love this book! It fits my sense of humor and is appealing to my taste in art. My favorite books are those where the story and illustrations fit so beautifully together.
Older students will appreciate the irony and tone of the story more than the younger ones. However, younger ones will laugh at Duckworth's predicament and solution.
Welcome to Lobit Duckworth. We are so happy to have you here!